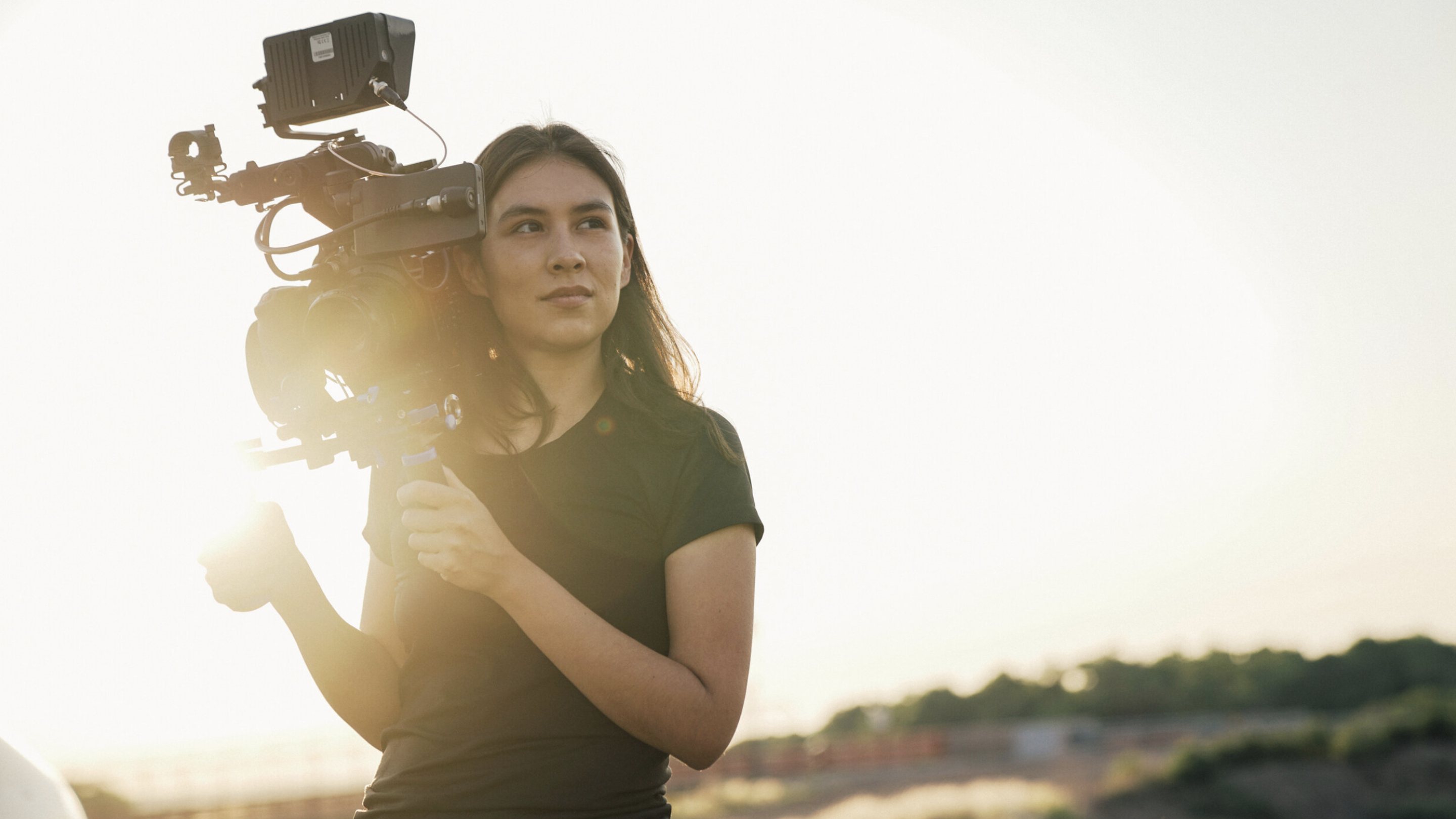 Shaandiin Tome
Shaandiin Tome is a filmmaker and director from Albuquerque, New Mexico.
Tome was put on the map as a writer/director with her breakout short film, Mud (Hashtł'ishnii), which was selected and premiered at the 2018 Sundance Film Festival. Her film went worldwide. It received awards from Montana Independent Film Festival, Presence Autochtone (Montreal), LA Skins Fest, and New Filmmakers Los Angeles.
In her upcoming feature, Dibé, she was a participant at the Sundance Creative Producers Summit 2019 and Sundance Talent Forum 2020. At the beginning of 2020, she was selected as a finalist for the Rolex Mentor and Protégé Arts Initiative.
Her current work spans documentary, commercial, and narrative work with National Geographic, Al Jazeera, Vice, Levi's, and Merrell.
Her unique perspective allows her to capture other trailblazers in the indigenous community. She lives in Albuquerque, aiming to bring resonating imagery in convergence with story, illustrating her perspective as a Diné woman.